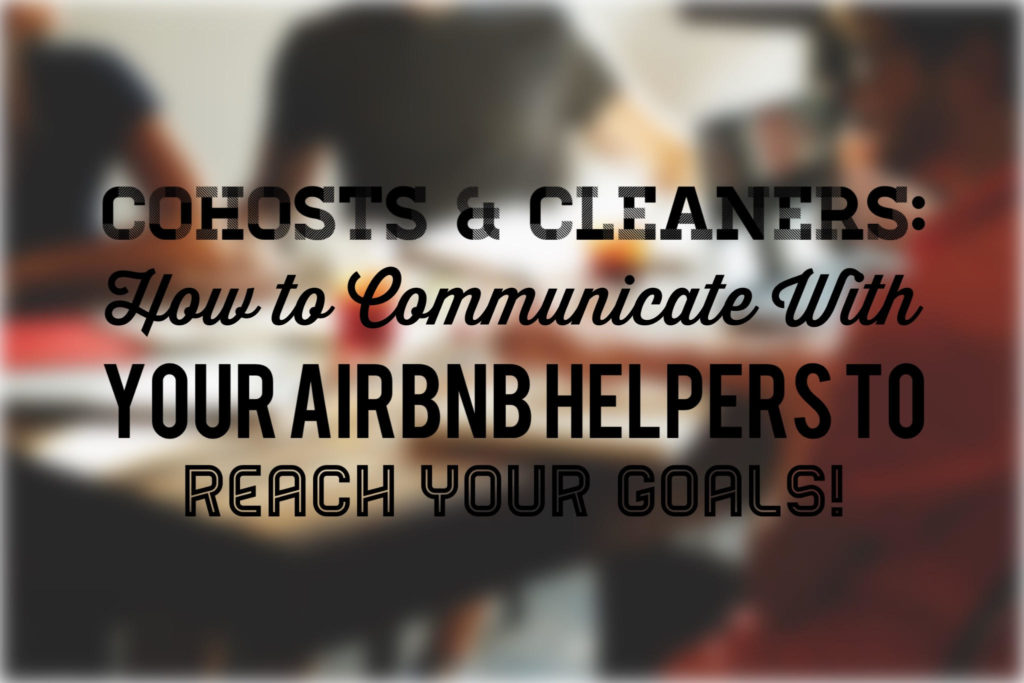 Whether you're hiring a turnover assistant or you're working with a co-host who is helping you with your properties, you'll need to learn how to communicate your desired results with love and intention.
But when the situation might be emotionally charged, or there's some confusion with initial communication, what can you do?
When in doubt or when you're feeling strongly about something, you can use the following method, which I credit to the wonderful book, Nonviolent Communication.
Nonviolent Communication looks like this:
When (thing that actually happened; an unarguable thing; a fact) , I feel (a feeling you have; it cannot start with "like" or "that," but should be a single word or set of words about what you're feeling) because I value (a quality or activity you value) . Would you be willing to (your request)?
Miscommunications can avoid becoming problems by using this method.
Here's an example:
When you said you might not be able to respond to my texts in 12 hours, I felt nervous and scared because I value my Superhost status and being able to respond to my guests in a timely manner. Could you tell me more about that?
Then, they might say something like:
Oh! I didn't mean for you to worry—I just meant that I'm really not a good texter, but I'm happy to call you back and tell you the answer!
On the appreciative side of things, you can say something like:
When you said you loved to create a magical feeling when people walk in the door, I felt so happy and excited because I value the way my guests feel when they first enter my space. Thank you for that; it means a lot to me, and I feel safer knowing that.
There's always a way to use this system in any dialogue, especially when we want to communicate the microscopic truth about something—which is so important in close relationships.
And yes, you're building a close relationship.
If you think your relationship with your turnover assistant or cleaner isn't close—think again. There's no one else who cleans up your nail clippings from the ground (yup, went there), who tells you gently that a guest spilled wine on the mattress pad and it needs to be replaced, who takes care of your plants so they don't die while you're gone.
Treat this person kindly, like they're taking care of your life—because they are.
You can find so much more on this topic in my book, "Cleaning Up: How to Work With a Turnover Assistant to Uplevel Your Profit, Freedom and Success Hosting on Airbnb."
Thanks for reading!
---
Thanks for reading! Have a question that wasn't answered here? If you'd like more specific help, I'd love to work one-on-one with you. Or, if you want to work collaboratively in a group with fellow motivated hosts, find out if the next Abundant Hosting Mastermind group is open. I also wrote a book, Cleaning Up, where I give you the nuts and bolts (and so much more) of finding your perfect turnover assistant, thereby upleveling your profit and success on Airbnb. Have a beautiful day!
Co-Hosts & Cleaners: How to Communicate With Your Airbnb Helpers To Reach Your Goals