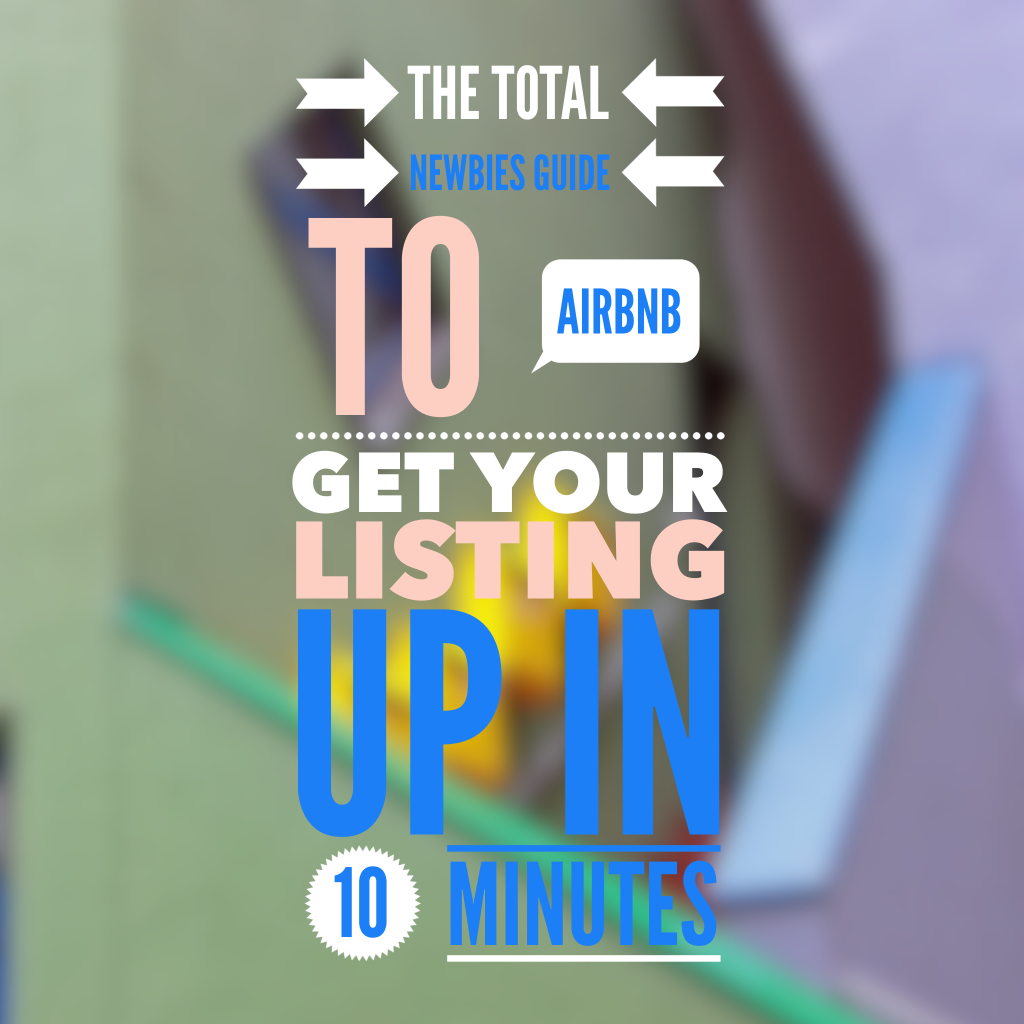 So, you've decided to host on Airbnb to make some extra cash, connect with new people or save up for something special. Fabulous!
But, where do you start? And I mean the starting line.
No dilly-dallying in this post. It's go time! (And if you need additional help afterward, or just want this all done for you plus more, you can always contact me.)
Here are the very first three things you'll do, in this order, to get you started hosting on Airbnb:
1) Sign up for Airbnb and get $50 after you host your first guest.
Signing up is obvious. But! Don't just go to the Airbnb homepage to sign up. Although Airbnb users (including you, soon!) can refer friends to get/give, I have an even better deal for you!
Airbnb has given me this personal link to give you $50 when you sign up! 
Click this referral link to get $50 from Airbnb after you host your first guest.
Boom! You're already making money.
2) Write out the bare-bones basics of your listing.
Here's where you're going to do a little bit of inspired writing about your place. Click "Your Listings," and you'll come to this page:

Click "Post a new listing," and let the adventure begin!
You'll then choose your home type, room type (make sure this is accurate, as this is of great importance to travelers—"entire home/apt" means that they will have the entire place to themselves, and you won't be there when they're there), how many it will accommodate and what city it's in.
You'll them come upon this pop-up box: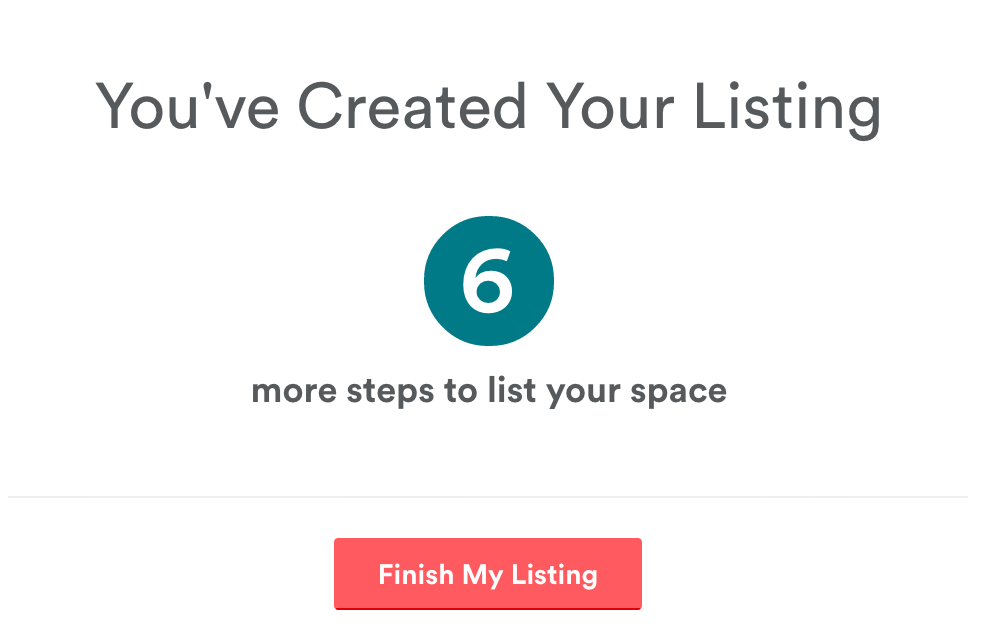 Fill out the basics in each one of the six sections (Calendar, Pricing, Overview, Photos, Listing and Location) to start—we're just trying to get you to step there, which is very important. For Photos, feel free to just upload one nice shot for now. You can come back and flesh everything out later (and fill out Amenities at any time).
Once these steps are complete, we'll move on to…
3) Score some free professional photography!
Head over to the Airbnb free professional photography page (which they don't make very obvious, or else everyone would request it and there would be no differentiators).
Yes, it is completely free, it'll get you more visibility on Airbnb, and the photos will have a verified watermark that shows guests an actual Airbnb-paid photographer has been to your listing.
Most hosts get will get matched with a photographer within 3 days—you then go through the process of making conversation with your photographer and finding a date and time that works for you, usually within a week.
The reason you must get to this point (maybe even before your place is completely photo-ready) is that your schedules might not be compatible for a while, and then it can take a month—an entire month!—from the day the photographer shoots for the photos to be uploaded to your listing.
This step is imperative to get scheduled as quickly as possible.
Boom! Now that you've done those three steps, you'll tackle these next:
Get your place photo-ready (here are some tips for putting personality into your listing). You'll want the place photographed exactly how a guest will find it. Use this as an opportunity to clean your place and craft it exactly how you want it!
Finish filling in your listing's profile (step 2). Think about what you love about your place, what brought you there, have a glass of wine and do some inspired writing. This will help you attract your ideal guests—the ones who will treat your place with reverence (and pay top dollar for a home they resonate with).
Start writing up your house documents! You'll need, at minimum, a guide to your house and how you want guests to treat it, plus a little guide to your favorite spots in your city. This will help jetpack you to five-star review status! If you need a little help with this, you can give me a call!
Your listing is now up and you're fine-tuning it to perfection! Cheers.
(Need more one-on-one help? Let's talk.)
---
Thanks for reading! Have a question that wasn't answered here? If you'd like more specific help, I'd love to work one-on-one with you. Or, if you want to work collaboratively in a group with fellow motivated hosts, find out if the next Abundant Hosting Mastermind group is open. I also wrote a book, Cleaning Up, where I give you the nuts and bolts (and so much more) of finding your perfect turnover assistant, thereby upleveling your profit and success on Airbnb. Have a beautiful day!
The Total Newbie's Guide to Airbnb (Get Your Listing Up in 10 Minutes)