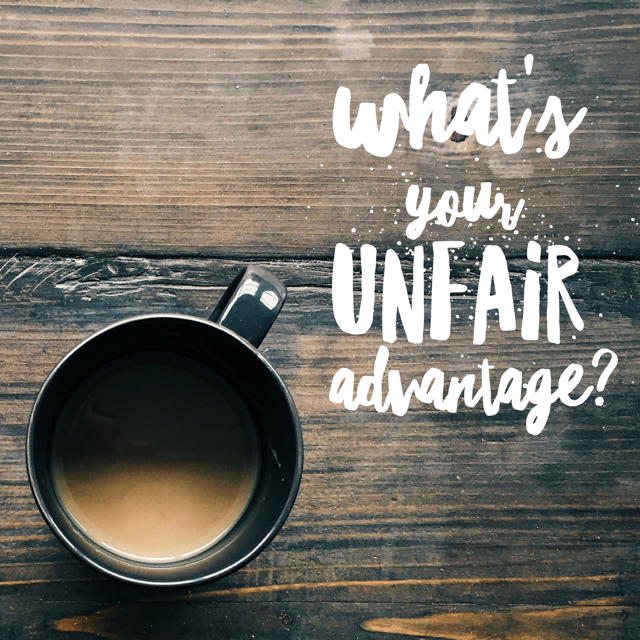 I was working with a client recently who was frustrated that people were copying her listing.
She felt like she had put a lot of time and effort into her description and details (not to mention in the physical listing itself!) and people were pulling a copy-and-paste number on her.
My advice was simple:
Write copy that they can't copy.
I try to make it so it would be almost impossible to copy my listing. Almost (I'm sure now someone is going to try). ;)
I have sentences like:
"In summer, relax on my [specific thing] overlooking [specific street], [specific landmark] and [specific natural element]. A wonderful [specific type of wood] table and chairs await you! In winter, relax by the fireplace with a glass of wine after a day of [3 specific things to do in my city, all within walking distance]."
I can hardly copy myself. :)
And this isn't difficult. I'm not writing poetry here. I'm just being super specific.
An example of what you might not want to write that could easily be copied:
"You'll find a relaxing, inviting space that is well stocked with amenities."
You could write this exact sentence in 99% of Airbnb listings.
What is your "copy-able" score? Read your listing and give yourself a point for every sentence that could be copy-and-pasted somewhere else. If your total is more than 3 points, see if you can amp up your specificity in those sentences.
What this boils down to is: You must tap into your unfair advantage.
In this post by Pat Flynn of Smart Passive Income (who I love), he says:
I was first introduced to the term "unfair advantage," in the context of online business and blogging, by Lain Ehmann who was the featured guest on [the SPI Podcast]. To date, her episode is one of the most popular success stories on the podcast because Lain shares exactly how she's now earning 6-figures a year in the scrapbooking niche.

She described an unfair advantage as a skill or asset that you have that no one else has, or very few others might have in a specific niche. It's your competitive edge, and whatever that edge may be, it's your job to use it to your advantage as much as possible as you shape and create your business.
For Airbnb hosts, your unfair advantage could be:
Your personal story (or listing story).
For example, maybe you found your home in a serendipitous way, and that story will emotionally resonate with your guests.
The people you know in your city.
Are you offering your guests a discount at the best coffee shop near your location, where you know the owner? Are you telling them to try a yoga class with your teacher/mentor? Are you offering to introduce them to people who are in their field for a chat? This is a highly overlooked advantage over other listings.
Your host hustle.
Are you just leaving your listing up and never changing the calendar, and not updating the prices based on demand? Are you signing in often and always responding to inquiries within a few hours? Are you marketing in other ways like on Instagram or with your own website?
Your listing's specialty.
Is your place geared toward attracting the guests you want by representing your personality?
What's your unfair advantage? I'd love to hear in the comments below, or on Twitter!
---
Thanks for reading! Have a question that wasn't answered here? If you'd like more specific help, I'd love to work one-on-one with you. Or, if you want to work collaboratively in a group with fellow motivated hosts, find out if the next Abundant Hosting Mastermind group is open. I also wrote a book, Cleaning Up, where I give you the nuts and bolts (and so much more) of finding your perfect turnover assistant, thereby upleveling your profit and success on Airbnb. Have a beautiful day!
What's Your Unfair Advantage as an Airbnb Host?