This sponsored post is in collaboration with Casper: "dedicated to bringing great sleep experiences to everyone with the perfect mattress, pillow and sheets." If you're a like-minded company, product or service and would like to sponsor The Abundant Host through a multitude of avenues including branded content, sidebar advertising, posts and more, head here!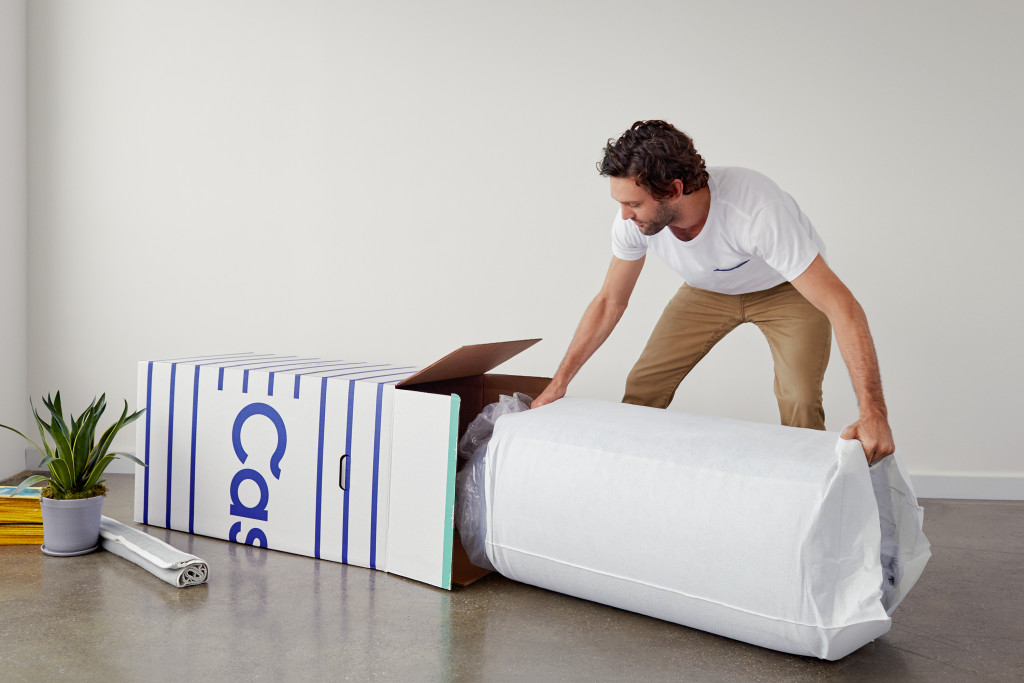 We spend a third of our life in bed, and people often forget (or choose to ignore) how important a restful night's sleep is. The truth is:
A quality mattress can really make a difference—especially when it comes to your listing's reviews on Airbnb.
A good night's sleep results are immediate: more energy, better mood, clearer thinking. And there's nothing worse than a terrible night's sleep when you're on vacation or traveling for business.
As a host, you'll want to ensure that you aren't ignoring this part of your guest's experience—which is likely the experience they'll remember and comment on if it's terrible.
So, how do you ensure you make those eight hours the best possible? Invest in a quality mattress and calming sleep environment.
Mattresses have a lifespan of 7-10 years, or about 30,000 hours—and that's when you're using it for its intended purposes (ahem, sleeping). But mattresses end up being used a lot more than that (think breakfast in bed, movie marathons, putting shoes on in the morning…) which means that over time, the mattress isn't as supportive as it once was and can result in your guests waking up achy.
What should you look for in a mattress?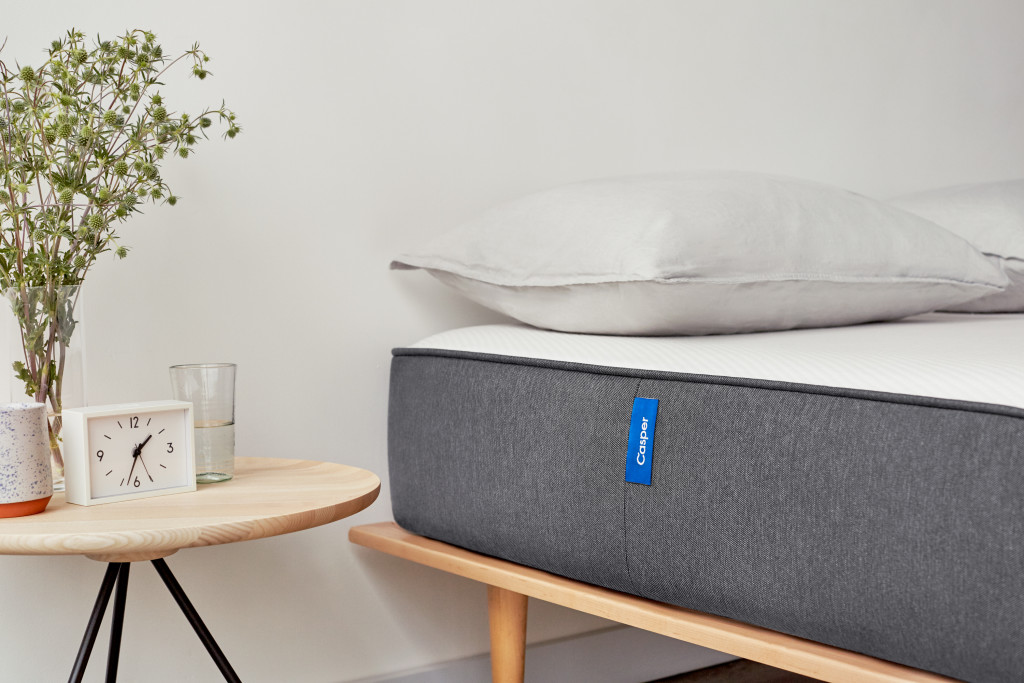 A quality mattress should provide two things: comfort and support. Casper, a sleep company, spent many waking hours developing the one perfect mattress; so perfect in fact, it's award-winning, having won TIME's 25 Best Inventions of 2015, Fast Company's Innovation by Design Award 2015 and the Big Innovation Award 2016.
They were the first to combine springy hypoallergenic latex, high-density memory, and supportive polyurethane foams that come together to create a surface that contours to the body, keeps you cool, balanced, and most importantly, supported through the night.
When your guest hits the mattress to catch some zzzz's, they shouldn't feel lumps, pressure points, or worry about what position doesn't cause pain; instead it should feel like a gentle giant is cradling them in his arms as the drift off into a sweet dreamland.
How to create a nurturing sleep environment: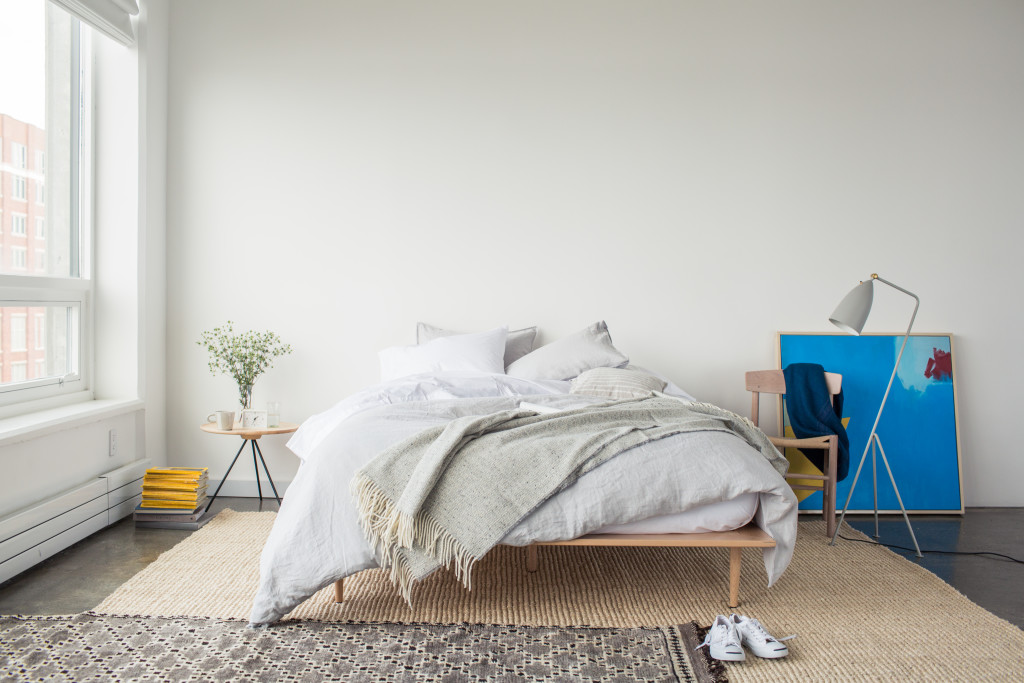 A great mattress is just the beginning. As a host, you can help your guest get the best sleep ever by making sure their bedroom is the ultimate sleep sanctuary.
Nice clean bedding. Breathable sheets, perfect pillows and a clean duvet help a lot. Welcome your guests to something that's modern, yet classic.
Keep the TV out of the bedroom! The light from our favorite screens hinders melatonin, a hormone we need to get us ready for sleep. Some people like to fall asleep to the sound of the TV; instead, keep a fan or white noise machine in the bedroom.
Enable your guest's wind-down routine. Set out some chamomile or other caffeine free tea, keep books near the nightstand to encourage an alternative activity to looking at a phone or laptop, and leave a natural lavender spritz by the bed to calm. In the bathroom, provide some essential oils and a bubble bath for a de-stressing experience before bed.
Block out as much light as possible in their bedroom. As mentioned, light disrupts the production of melatonin, which plays a significant role in the circadian rhythm (an internal rhythm that helps to regulate our sleep, wake cycle and other functions in the body). Even small amounts of light exposure that filter in through curtains can hit the skin and interrupt the hormone production.
How to earn five-star reviews from the great sleeping experience you provide
If you want to empower your guests to have a wonderful night's sleep, this is something that can be unique to your listing. Your amenities revolve around relaxing and destressing. If you've gone above and beyond, spell out information about your mattress, the quality of your bedding, how dark the bedroom gets, how you personally value sleep, and that you've gone the distance to make that apparent in your listing.
Your guests will pick up on these details and mention them in their reviews and stories when they return home. Their positive experiences will turn into a positive review, resulting in more bookings, and ultimately more money for you.
To get you on your way to providing top-notch sleep to your guests, Casper, who truly believes that the best way to a better life begins with better sleep, wants to help you update the bedroom without emptying your wallet.
Casper mattresses are priced at $850 for a queen, but you can register for their Host Program and get some sweet deals only available to hosts.
---
Thanks for reading! Have a question that wasn't answered here? If you'd like more specific help, I'd love to work one-on-one with you. Or, if you want to work collaboratively in a group with fellow motivated hosts, find out if the next Abundant Hosting Mastermind group is open. I also wrote a book, Cleaning Up, where I give you the nuts and bolts (and so much more) of finding your perfect turnover assistant, thereby upleveling your profit and success on Airbnb. Have a beautiful day!
Are You Ignoring A Third of Your Guest's Experience? Read This!