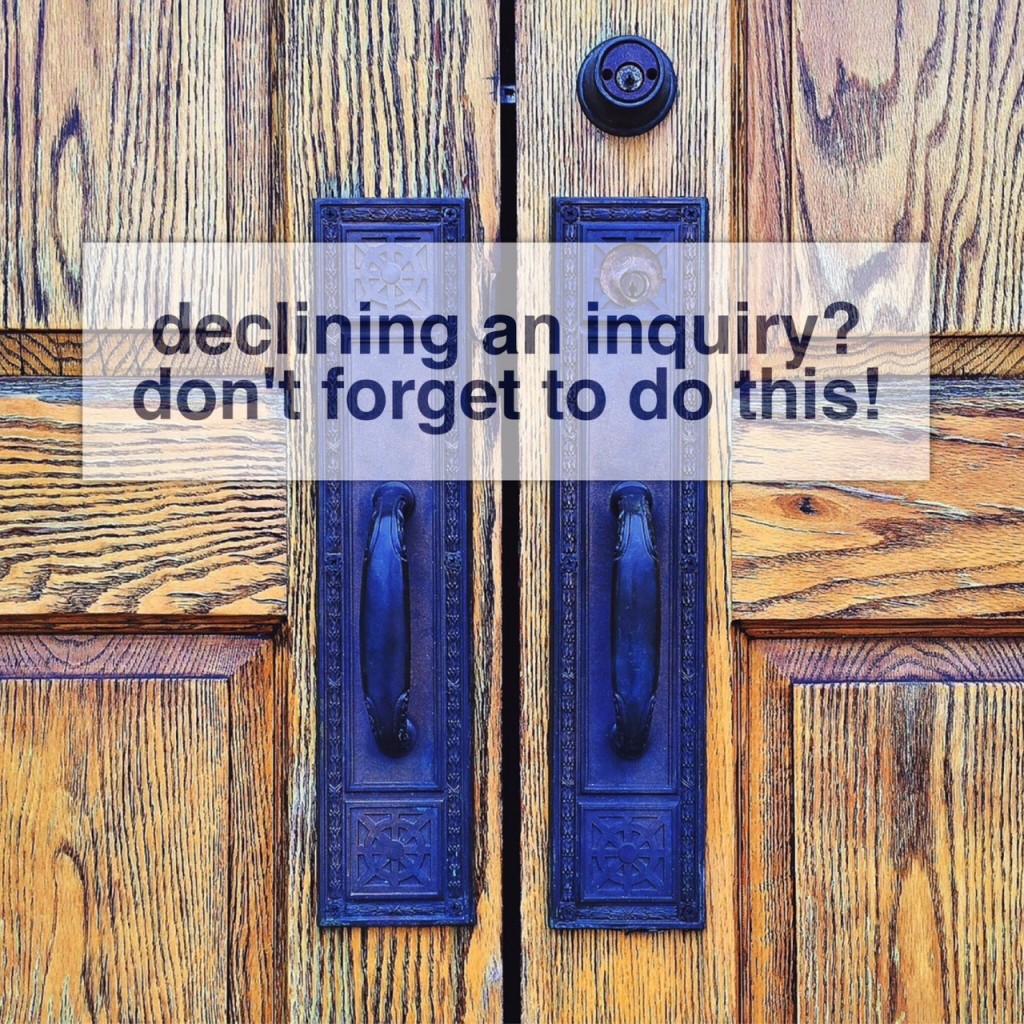 I must confess—I'm not someone who turns on Instant Book.
I believe that Airbnb hosts should be declining some inquiries, and should have the option to, every time.
Your reasons for declining could include:
Intuition (that the guest isn't right for your place, that you won't feel safe, etc.). This is a 100% valid reason for declining anyone, and I feel strongly about this (especially as a woman).
Overwhelm (you've just hosted a chain of constant guests and you need some breathing space for yourself).
Special events/holidays (maybe you're hosting a birthday dinner party that you'd prefer to keep private and you aren't sure your guests would vibe it).
And many more.
However.
There is a message you can be writing back when you decline that could earn you future bookings, should you desire them!
Here's an example of something I wrote when my reason was that I desired space/time to myself, but the guest could be a returner to my city:
Hi! Thank you for your inquiry! Unfortunately, my place is unavailable that night, as I'm coming home late that evening from a trip. I've now blocked it on my calendar. Thank you, and I hope you enjoy your trip to [my city]! It must be lovely to visit your son while he's in school here. Please keep me in mind for the next time you visit—I'd love to meet you!
You could even reference saving your listing to their Wish List.
Voila! It might not result in everyone returning to request again in a few months, but I believe in serendipity, and if a guest is meant to stay with you, they probably will.
---
Thanks for reading! Have a question that wasn't answered here? If you'd like more specific help, I'd love to work one-on-one with you. Or, if you want to work collaboratively in a group with fellow motivated hosts, find out if the next Abundant Hosting Mastermind group is open. I also wrote a book, Cleaning Up, where I give you the nuts and bolts (and so much more) of finding your perfect turnover assistant, thereby upleveling your profit and success on Airbnb. Have a beautiful day!
Declining An Inquiry? Don't Forget to Do This One Thing First