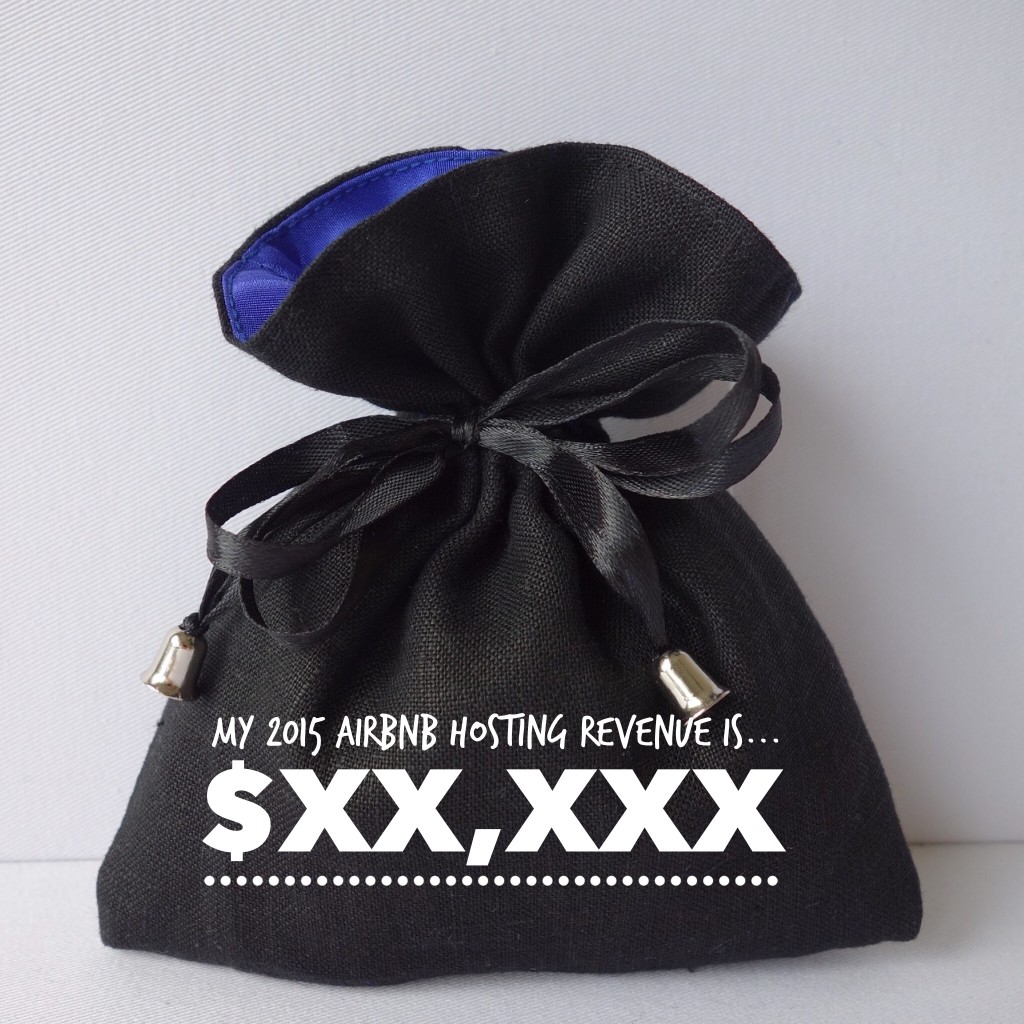 As the year comes to a close, I'm reviewing my income from Airbnb hosting with a curious eye—wondering how I can do better next year, and what my intentions are when it comes to generating value and revenue through hosting.
(If you don't know where to find your total payout in 2015, head to Airbnb, click Account from the Dashboard, and then click Transaction History. You'll see your "Paid Out: $XX,XXX" number for all of 2015!)
What's your number?
How does it compare to your rent/mortgage payment? Does it meet it, exceed it… or not even come close?
This is my second full year hosting on Airbnb—and I want to be really transparent with you about my numbers so I can best help you in 2016. So here we go!
First, You Need to Know: This is the Kind of Host I Am…
First, I need to explain to you which kind of host I am currently.
There are 3 major categories that hosts fall into—and depending on which kind of host you are, you need different resources, tools and advice to make the most of your hosting experience.
I am the Feels-Like-Home host. Here's what I write about this type of host:
Your guests say it feels just like home… and that's because it is! It's your home. Your listing on Airbnb is your primary residence, but you travel often, have another home or have some other reason you don't need to sleep at your house (perhaps you can stay at a nearby partner, friend or parent's house)—and you are happy to rent your place out while you're gone.
And so because I live in the home that I Airbnb (probably about 1/3 of the time) and rent it while I travel, I can't Airbnb it all of the time. Which is just fine! I want to live in my house… I quite adore it.
And so, take this into consideration when reviewing my (and your!) numbers…
And Now: Here's What I Made (So Far) in 2015!
My paid-out total for the year (as of Dec. 21) is: $25,020
My annual rent this year was:
$8,050 (Jan-Jul @ $1,150/month) + $6,125 (Aug-Dec @ $1,225/month) = $14,175
Total rent covered = 100%, yay!
Total profit after paying rent = $10,845
(Adding in the cost of my turnover assistant, I would put my pure profit at $9,700.)
Keep in mind: This is with me living in my apartment all by myself, with no guests, for 1/3 of the year.
Therefore: I made $25,020 with 2/3 of the year availability (on purpose).
Are you making this much? If not, how can I help you earn more?
I'm making plans for 2016 to make The Abundant Host an even more useful, helpful and, well, abundant resource for you.
And so, I'm excited to announce…
I'm opening up a three-month
Abundant Host Mastermind

that will give you the in-depth knowledge, secrets and hacks of Airbnb hosting to ensure that you cover 100% (plus profit!) of your rent or mortgage in 2016.

Update: Enrollment to the Abundant Host Mastermind is now closed. Get notified of the next round.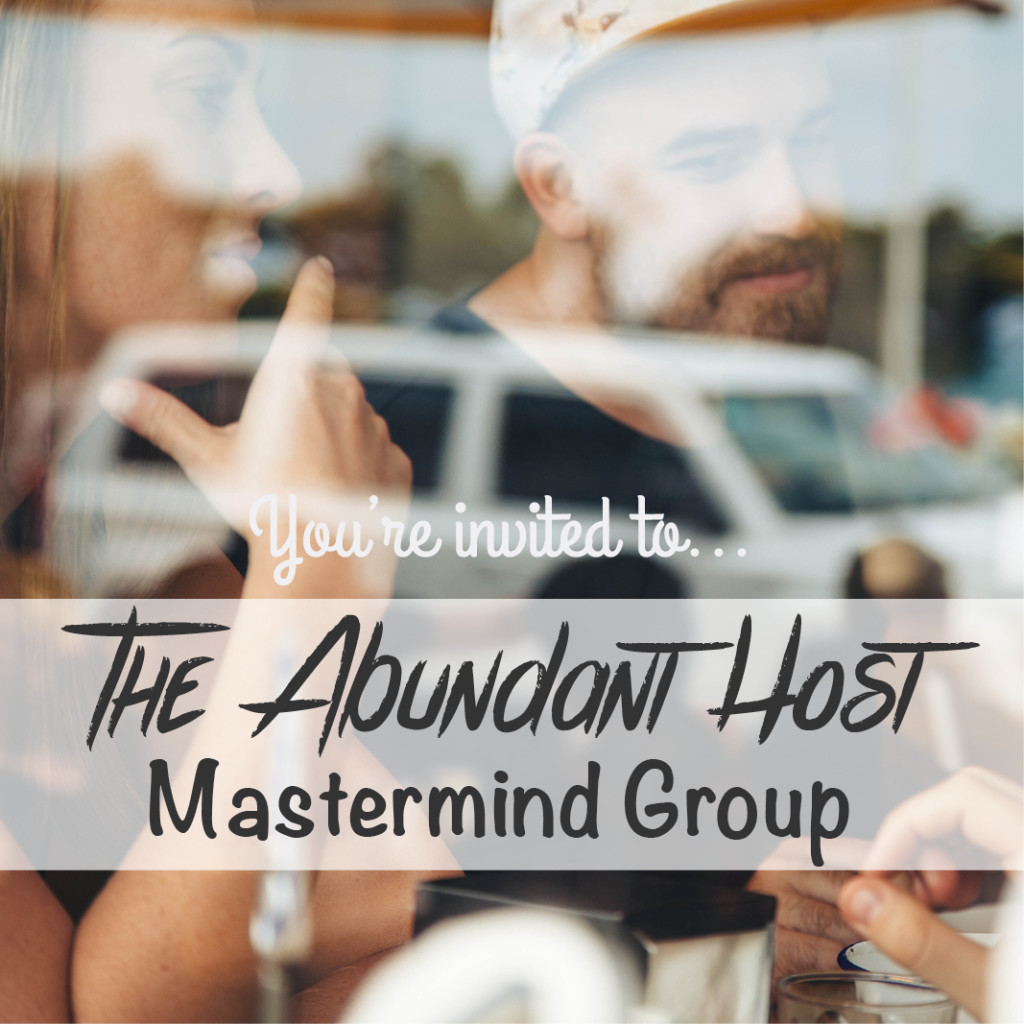 I'm taking applications for a very small group of people to receive:
one-on-one advice and strategies from me and other experts in the industry
biweekly, hour-long calls and check-ins
the Abundant Host Strategy guide that will show you all the steps you need to do to meet Superhost criteria in 3 months (translates to more money for you)!
a private community forum where you can connect and learn from each other
my full interaction, attention and personal advice when you need it most
Our first check-in and onboarding call will be on Jan. 2. And it will only cost you $997.
If this is the year you want to generate an extra 10K (and hey, if I did it, so can you!), let's get started together.
If $997 sounds like a lot, consider this:
The Abundant Host Mastermind is a three-month program that will not only get you off the ground, but it comes with a guarantee—if you don't generate at least $997 in your first three months of hosting… you'll receive your money back!
(I'm making it a complete no-brainer to get started in community with resources and experts to help you along the way… for essentially $0, since you'll make it all back anyway.)
I can't wait to work with an amazing, motivated group of people!
Here is the link to the application for the Abundant Host Mastermind. Fill this out, and I'll be in touch with you soon.
Update: Enrollment to the Abundant Host Mastermind is now closed. Get notified of the next round.
---
Thanks for reading! Have a question that wasn't answered here? If you'd like more specific help, I'd love to work one-on-one with you. Or, if you want to work collaboratively in a group with fellow motivated hosts, find out if the next Abundant Hosting Mastermind group is open. I also wrote a book, Cleaning Up, where I give you the nuts and bolts (and so much more) of finding your perfect turnover assistant, thereby upleveling your profit and success on Airbnb. Have a beautiful day!
Here's Exactly What I Made Airbnb Hosting in 2015 (Plus: An Invitation to Earn More With Me in 2016)