At the Airbnb Open 2015 in Paris, I interviewed Jeffrey Messud, who Xotelia in 2012, and Eva Lejamtel, Xotelia's marketing manager.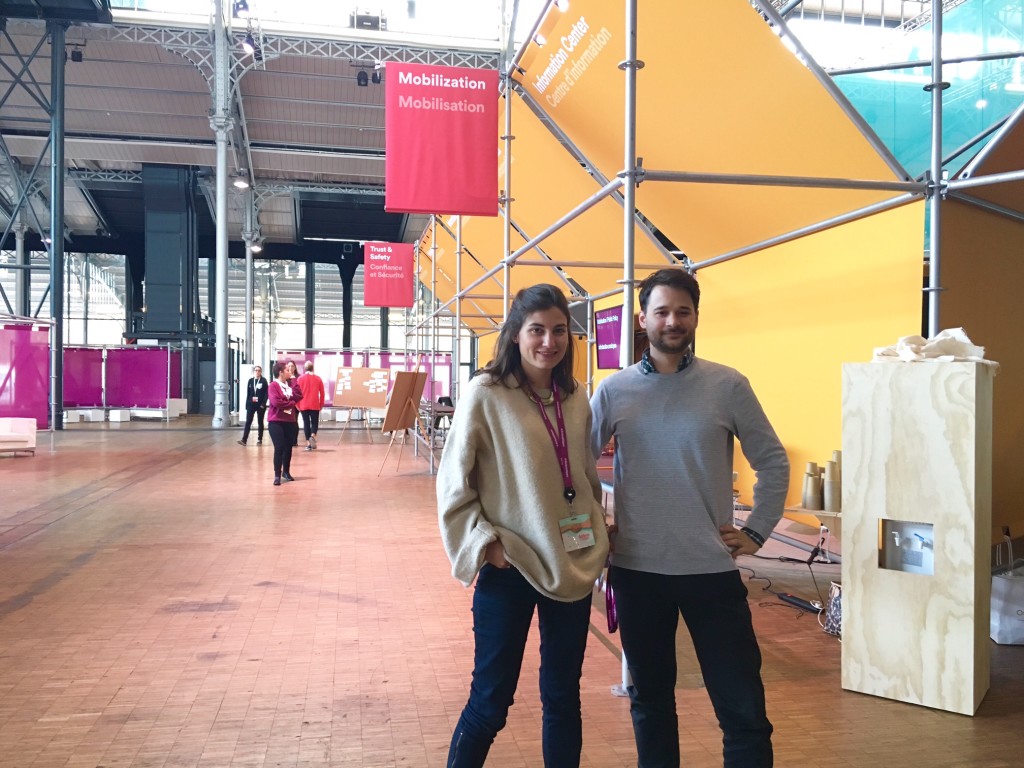 Xotelia is a complete and flexible channel manager that helps multiple-property owners manage their bookings all in one place, with custom solutions, increased exposure and maximized efficiency.
If you have more than three listings going on different websites (including Airbnb but also Expedia, FlipKey, HouseTrip or Booking.com), Xotelia might be your sweet spot!
Read on for more about them.
Jeffrey and Eva, tell me how Xotelia works and how it can help people who want to become Abundant Hosts.
Jeffrey: We deliver real-time updates to help you manage your bookings easily. Say you have a listing on several websites; you'll start having several bookings and you might not want the hassle of updating your calendars. If you have Instant Booking on for example and you're on multiple websites, you have a risk of double booking.
Xotelia is very simple and very affordable. That's what we aim for, and that's what we offer.
What was it like starting Xotelia and getting investment (if any)?
Jeffrey: We started very small, and we got a few people to test our system. It was hard for two years! After having investment now, it's easier. Now, we're in 55 countries and we manage 10,200 units.
Wow, that's awesome! Are you guys also hosts on Airbnb?
Jeffrey: Eva is a host in Lyon, France. I'm a frequent guest. I've spent up to two months in Airbnbs.
Lovely. What gave you the idea to start Xotelia?
Jeffrey: According to HomeAway, there are 19 million bookable properties worldwide. So, there is a huge potential in the market; people are using this kind of technology more and more. We're at a point where Airbnb hosting can be a real business.
I think people are honestly getting sick of hotels. People want to be in more in apartments, in the local culture. The customer desire is changing.
And Xotelia is more for the listing owner that has multiple properties, correct?
Jeffrey: Yes, our average customers have 3-5 properties, and we simply charge a monthly fee for our service. On average, our customers are on four websites. But when people are on all these websites, it's very confusing. Some are better for chalets, some are better for flats… and people need one place to view everything.
Eva: When you're renting more than a room, you start to run this like a business. And when you do that, you have to treat it like one, and bring in more systems that make things more efficient and easy.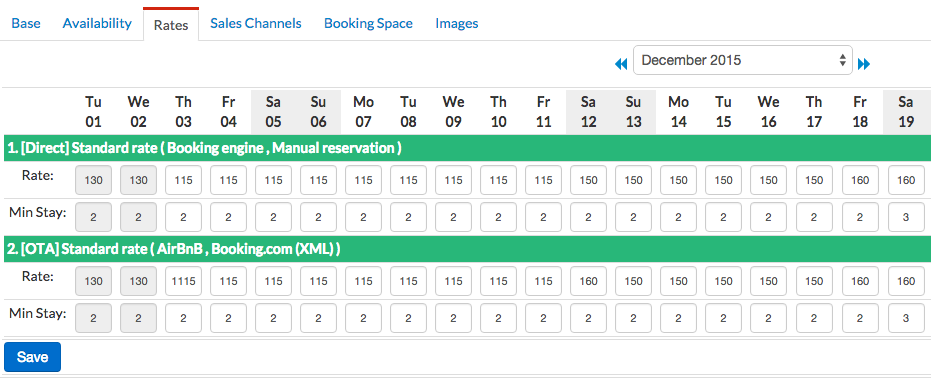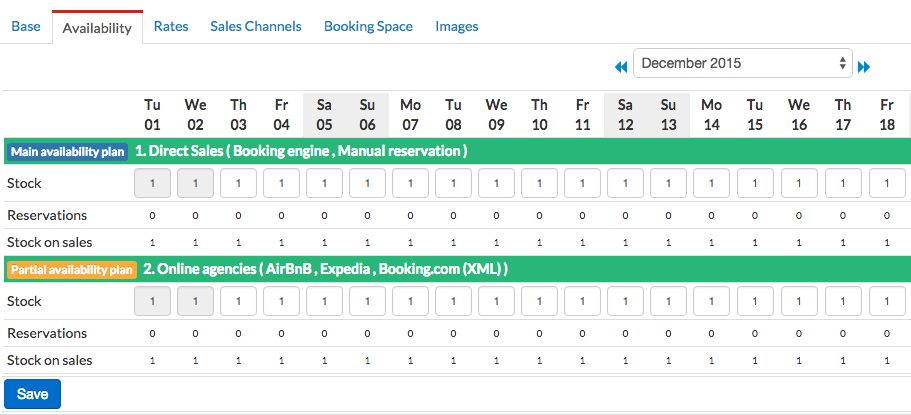 Eva, as a host, what's one of the most serendipitous experiences you've had hosting on Airbnb?
Eva: I had the former French Prime Minister staying in my apartment for a weekend!
Wow, really?!
Eva: Yes! I didn't know beforehand, because his daughter had booked the apartment. It was such a surprise. My boyfriend and I said goodbye to them, wished them well, left the apartment and were in such shock.
At Xotelia, what is your main challenge right now?
Eva: The main challenge for us is to find the right way to talk to people when we are in 56 countries at the moment!
We still want to connect with people one-on-one. Our main market is France, our second is Canada, and our third is Spain. We talk with so many people, very interesting people.
Tell us a bit about your customers.
Jeffrey: Well, our very first customer was an English guy who was staying at a ski resort. He developed the system with us, but he insulted us and said it was not working, and then one day we said, fine, we'll give you back your money—and he said: "No! I don't want it back. Just make it work! ::laughter::
People are always trying to help us. They know we're a young company. They send us emails telling us what to fix and how we can do better. So every month, we improve our technology.
We have famous people using our system; one of them is an actor doing rentals in Paris!
Eva: When we did a couple of testimonial videos, we met one woman at her place and she wanted to make us feel so at home. She was really involved in our company and cared about our success; she was willing to do so much to help us reach our objectives.
Eva: As we are all very young in the company; and we found that people are more willing to collaborate and forgive you more easily when you mess up!
Jeffrey: We used to know every customer. Everyone would call the Support line, "Hey Nicolas…" but we're five times bigger now, so Nicolas is here, but he's not available anymore. ::laughter::
What does it mean to you to be an Abundant Host?
Jeffrey: To us, being an abundant host is about making your guest happy—but making yourself happy as well, and getting to meet people that you never would meet otherwise.
Eva: I've met tons of really cool people. They tell me they're tired of being or traveling alone. They always want to go for a beer. This lifestyle is such a good way to meet people.
What's the first thing people can do on Xotelia to enhance their hosting experience?
Jeffrey: They can sign up for our newsletter online, which is available in French and English. If people subscribe, they usually want to know about the product. Then when they start to check other similar services, they often come back.
Of course, if you rent once a month or have only one small listing, that's not right for our users.
How does Xotelia stand out from other similar sites?
Jeffrey: We're more for high volume. We are targeting people who are doing this as a business.
We do train our customers to use the system and we give them advice on how they can sell their listings. On FlipKey, for example, you would want to sell more of a weekly stay; on Airbnb you're more likely to sell a 2-3 night stay.
Today, we have a process, training, follow-ups and so on. We're also extremely affordable.
We help people have a sales strategy. Often, when you ask hosts how many sales they did last year, they often just say it was a great year. They get more professional when they start using Xotelia. For example, some of them knew the Airbnb Open was going on right now, but they didn't realize they should raise their prices.
I ask them: When you buy a flight, you buy in advance, don't you? You know the price is going to go up the closer to the date you buy. Home stays are the same thing.
Since you have such a large customer base, what are the differences you notice by country?
Eva: In France, we talk to traditional innkeepers, but abroad we are talking to entrepreneurs. Americans and Canadians think more about price, which is great. But we need to cater to each individual market—an Australian property owner might not want the same services as a French property owner, for example, purely based on culture and location.
Jeffrey: We have some customers who have been doing this professionally for 15 years who used to advertise in paper—now, they don't get anymore bookings from this and need to move to the listing sites. And, it's nice to be able to help them through it.
This is a sponsored post. If you're a like-minded and aligned company, product or service and would like to sponsor The Abundant Host through a multitude of avenues including sidebar advertising, posts and more, head here!
---
Thanks for reading! Have a question that wasn't answered here? If you'd like more specific help, I'd love to work one-on-one with you. Or, if you want to work collaboratively in a group with fellow motivated hosts, find out if the next Abundant Hosting Mastermind group is open. I also wrote a book, Cleaning Up, where I give you the nuts and bolts (and so much more) of finding your perfect turnover assistant, thereby upleveling your profit and success on Airbnb. Have a beautiful day!
A Chat With the Folks From Xotelia, A Software Solution for Multiple-Listing Owners